Team Page
Our Team
---
Heather Kale General Manager

---
As a General Manager at the Ferris Wheel, Heather has the responsibility of supervising her dynamic staff, connecting with various innovators and entrepreneurs and helping maintain a cohesive coworking space in downtown Flint. She is focused on seeking doers determined to make their ideas real. Whether individuals want to create a business, invention, attain memberships, rent office space or even host events Heather will be able to assist you. Helping individuals attain the resources necessary to get their projects rolling is key, and as the building continues to be filled, her motives will be aimed at evolving the space to steadily meet the needs of the community.

Before coming to the Ferris Wheel, Heather worked at the Flint & Genesee Chamber of Commerce as a Director of Member Services. Serving on a number of different boards and committees, she has continued to show her dedication to her community. As a Flint native, her desire to help stimulate change has always been shown and with her new position, she certainly will be able to climb greater heights at the Ferris Wheel.
---
---
Jennifer Hickmott Administrative Manager

---
Jennifer is the Administrative Manager at the Ferris Wheel. As an administrative manager Jennifer streamlines day to day operations, assisting with member relations, events and managing multiple projects. She grew up in Genesee County and has her bachelors in Business Management from the University of Michigan-Flint. In her spare time she enjoys running, spending time with her daughter, and visiting Disney World.
"I'm excited to be in this creative environment with extremely intelligent, hard working people. I'm learning from people around me who are well versed in many fields. With the various skills that each person has, no one brings the same thing to the table. It's nice to see each piece come together. Working in this collaborative atmosphere is wonderful!" - Jennifer Hickmott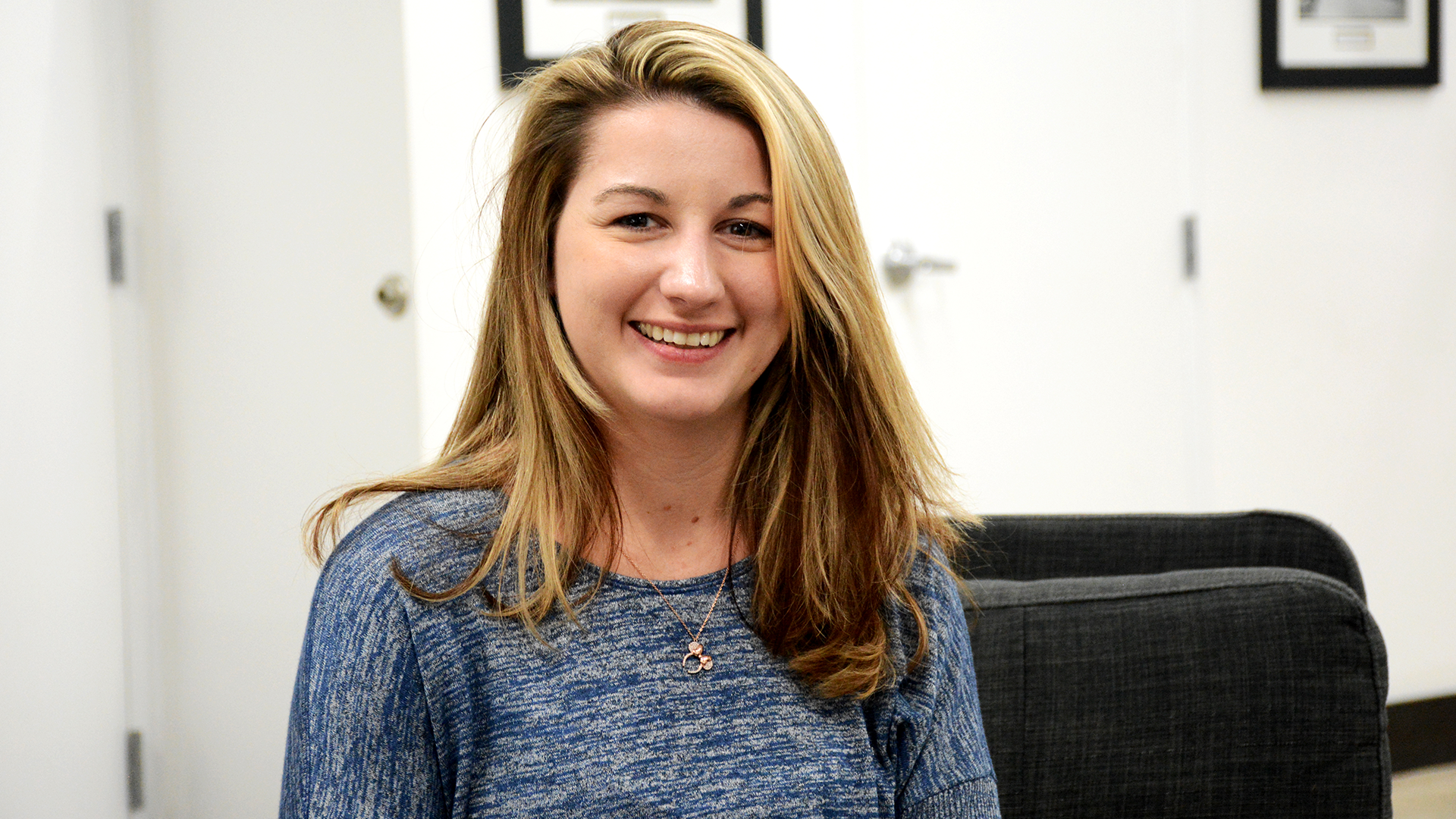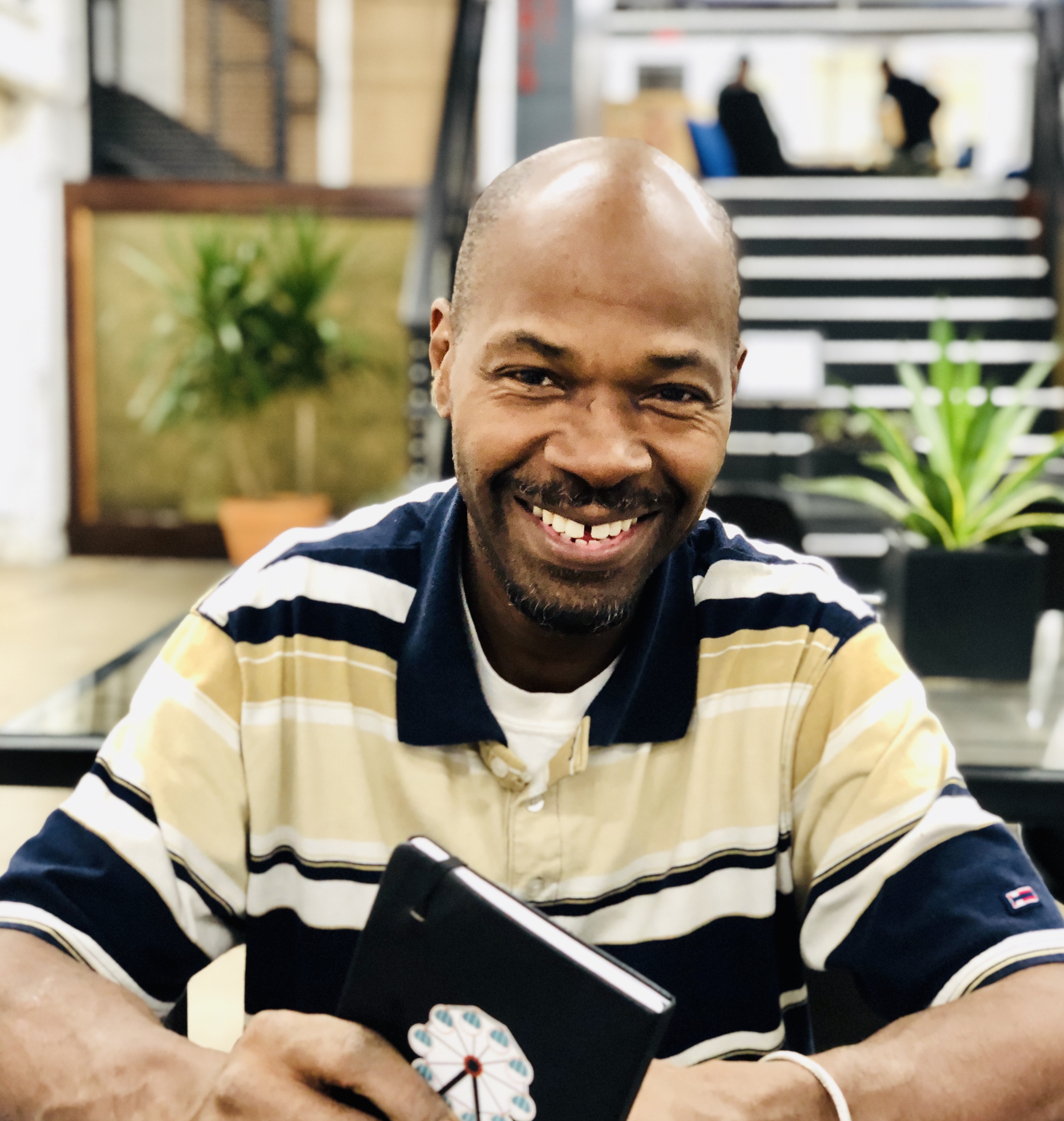 Hershal Sylvester Sr. Maintenance Coordinator

---
Hershal is the maintenance coordinator at the Ferris Wheel. He was born and raised in the city of Flint and graduated from Northwestern High School. Hershal enjoys making barbeque grills, cooking, and spending time with his family. He has many skills including: welding, fabrication, and landscaping. When things need to be fixed around the Ferris Wheel, we can count on Hershal to be up to the task!
Taylor Maxheimer Senior Community Coordinator

---
Taylor is currently attending her third year at Oakland University studing Communications and Entrepreneurship. Right now, she is working as a Senior Community Coordinator at the Ferris Wheel where her primary task is planning events. She also influences member relations and project planning.She previously worked as a Dementia caregiver, and an infant caregiver. She mentioned that working in these circumstances has showed her the compassion and customer communication that is so important. Helping people has always been a passion for Taylor, and she hopes to somehow influence lives in the future.

Taylor currently serves as a Youth Leader for YoungLife. While she still is actively involved with the organization, she enjoys working with others and helping people grow. She is drawn to the fast pace work inside a coworking space and sees this new experience as an opportunity to network and expand her knowledge for her future.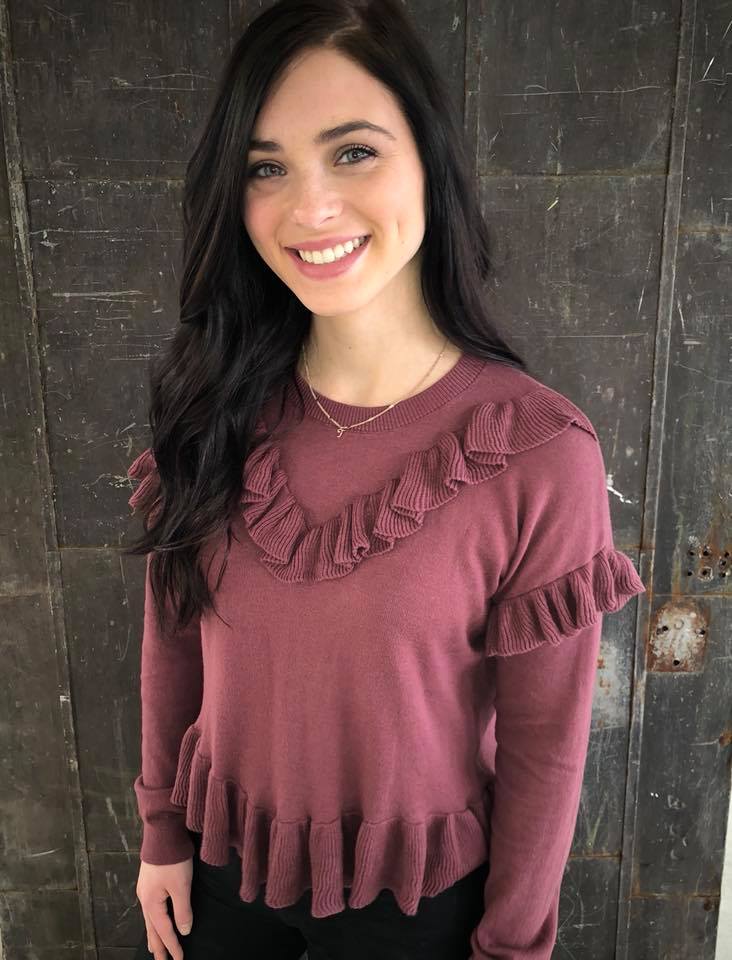 ---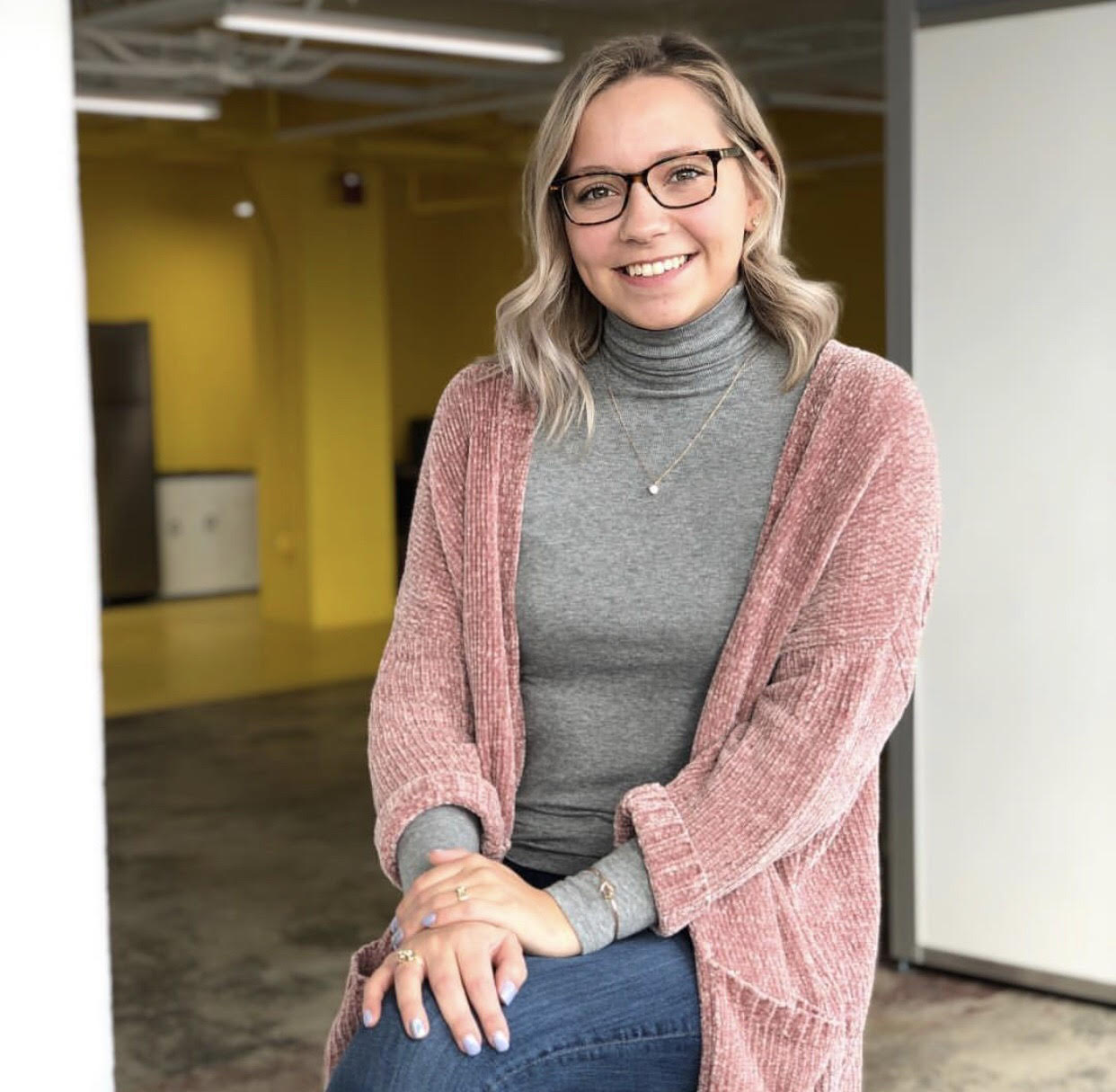 Carryn White Community Coordinator

---
Carryn currently attends the University of Michigan - Flint double majoring in entrepreneurship and innovative management as well as marketing. In her spare time she participates in the Entrepreneur Society at U of M-Flint, where she is the treasurer. She also works for a non profit called I'm Concerned About The Blueberries and this organization inspires kids in Genesee County to do random acts of kindness.
"Being an entrepreneurship major, I was very intrigued by the mission and practices at the Ferris Wheel. I am really excited to take on this position to enhance my educational and professional career. The connectivity and collaborative environment at the Ferris Wheel is truly inspiring. I am most looking forward to learning from members of the community in such a creative space!" - Carryn White
Amber Nordstrom Community Coordinator

---
Amber is from Fenton, Michigan and currently attends Mott Community College as a business marketing major. In her spare time she loves to take road trips and spend time with her friends and family. "I'm so excited to become part of the team at the Ferris Wheel. Working here is a great opportunity to see how business, creativity, and teamwork can all come together to provide a positive workspace for everyone. This experience is helping me improve on building professional relationships and giving me a better idea about what I'd like to do with my degree after I graduate."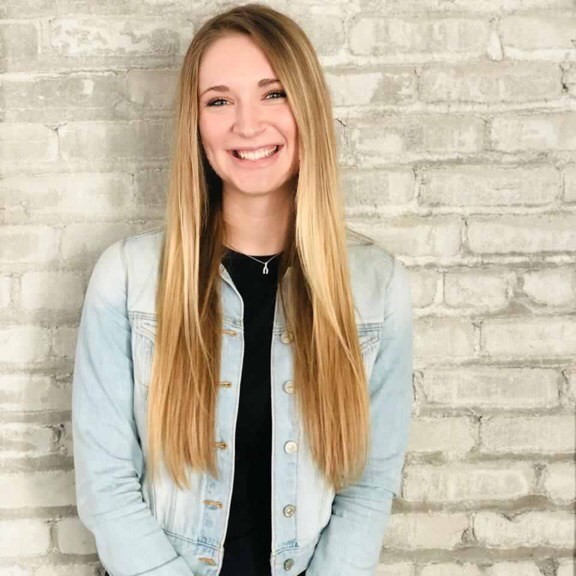 ---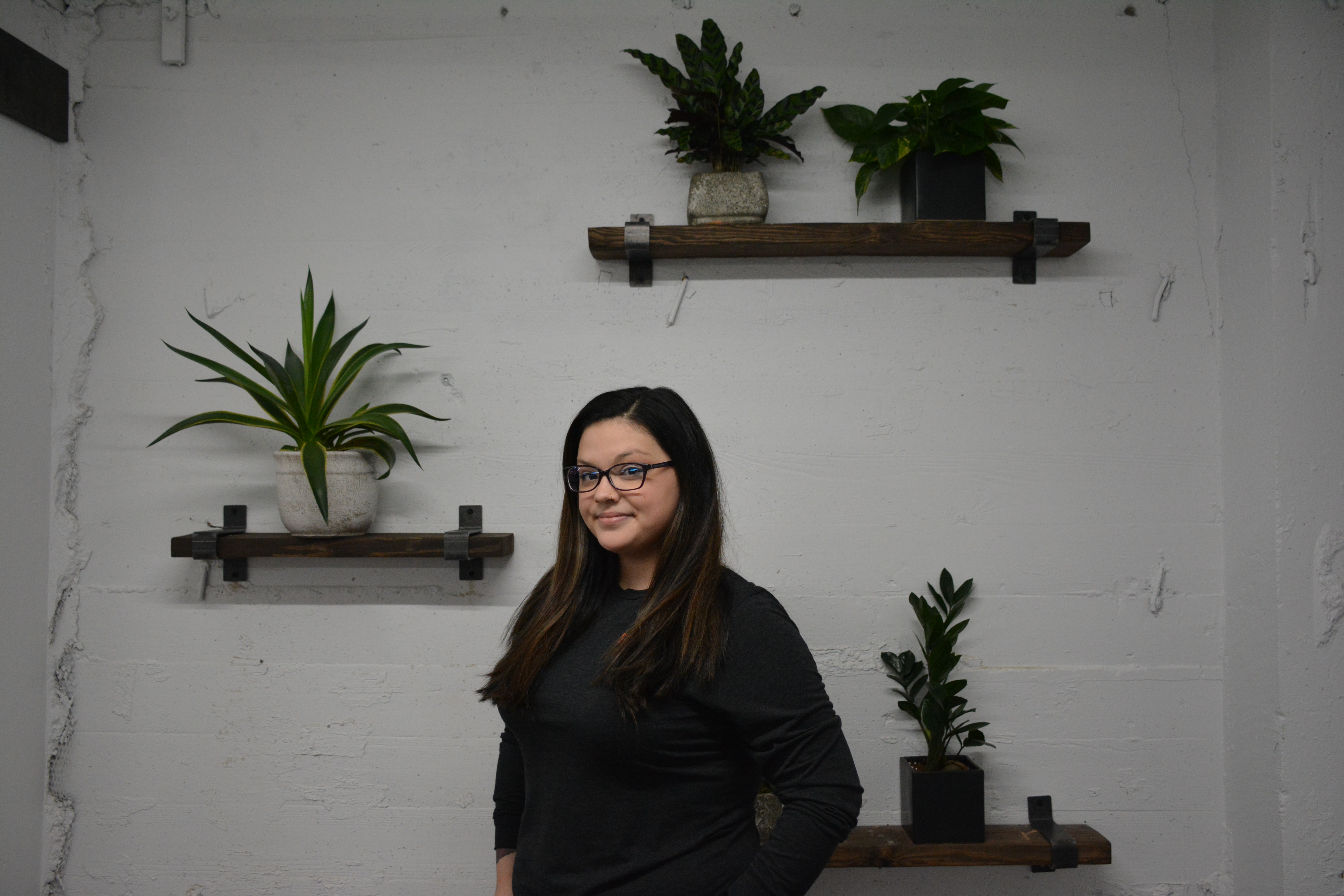 Siera Elizalde Community Coordinator

---
Siera is a Flint native born and raised. Graduated from Kearsley high school 2013. After high school she became interested in the medical field and went on to intern then work at a Flint Urgent Care Clinic. She started to veer away from the medical field and was excited to hear about the opportunity at the Ferris wheel. "The Ferris wheel gives me the opportunity to experience a different kind of work environment. I'm excited to take on this new venture and watch the community I grew up in prosper while being actively involved. Days that I'm not working are spent with my daughter binge watching Disney or at the Flints Children's Museum."